DO IT YOURSELF.......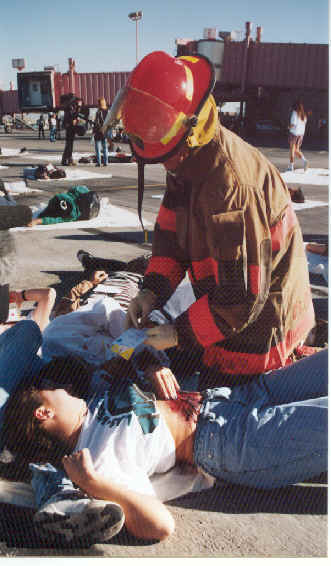 IMAGE PERSPECTIVES
"The Injury Simulation People"
MOULAGE MCI PACKAGE
150 CASUALTIES
PACKAGE INCLUDES:
1. Master casualty list of 150 different casualties in 3 triage categories
52 red 51 yellow 47 green
2. Complete instructions for casualty cards, casualty actors, matrix, and organization of makeup artists, tables and supplies.
3. Hospital and casualty spreadsheets to determine how many casualties will pass through each makeup table, and which casualties go to which hospitals.
4. "Cheat" sheets (makeup instruction) for each makeup table for moulage artist's reference.
5. Shopping list for makeup and supplies.
6. Casualty cards:
Each package includes 150 different Acting instructions for each casualty,
casualty card sets (four cards ea.), including triage category, space for hospital
makeup instruction and table assignment. assignment and triage tag number.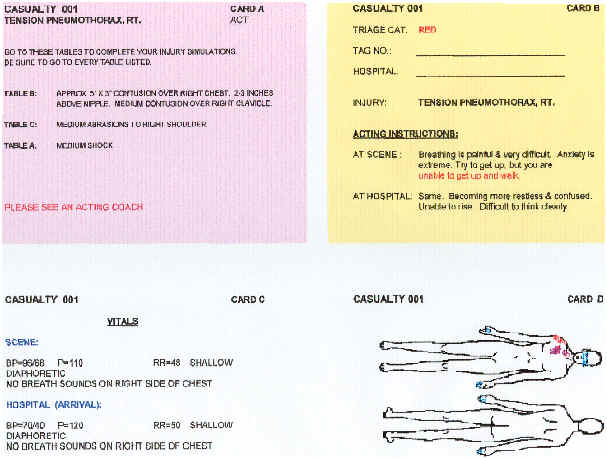 Vital signs and other patient information An illustration card to the location of
intended for the rescuer, and hospital the injuries.
upon arrival.
The entire pre-printed package costs only $1.00 per casualty.
That's only $150.00 (plus S & H).
contact us:
IMAGE PERSPECTIVES
3170 Research Way #80
Carson City, NV 89706
(775) 882-6257 moulage@aol.com